About Us
Syreeta Reaves, RN, MSN, NPD-C; Founder & CEO
StoneBridge Community Partners is a new, up and coming corporation that is seeking to rebuild our communities by offering quality health care services and providing educational opportunities. The organization was founded by Syreeta Reaves during the 2020 Covid-19 pandemic. Syreeta is a Registered Nurse providing us with over 18 years of healthcare service. She has worked in a variety of areas such as home care, case management, long-term care, skilled nursing, medical surgical, outpatient services, and education. She currently holds a Master's degree in Nursing education and a certification in Nursing Professional Development.
As we begin to build out our vision, we will begin with servicing the health care needs of the community. StoneBridge Home Care Agency is phase I of our efforts towards building stronger and healthier communities. Through StoneBridge, we will facilitate improving the health of our communities by offering quality home care services to individuals in an effort to increase access to health care needs, decrease the spread of the virus, help prevent rehospitalization through chronic disease management, and also empowering our clients to take control of their own health by improving health literacy through education and training. We will also offer innovative ways to help create healthier communities by providing continued education to our dedicated staff members and working with other organizations within the community to provide additional resources for our clients and their families.
StoneBridge Home Care Agency is founded on 5 core values that shape the very foundation of this corporation:
Dependability: StoneBridge staff/contract employees must be trustworthy and reliable in order to provide quality care to our clients.
Commitment: StoneBridge staff/contract employees must exemplify commitment to the agency, other staff, and our clients and families by adhering to the agency's policy and procedures.
Honesty: StoneBridge staff/contract employees are always expected to work on the honor system and to be honest and truthful.
Respect: StoneBridge staff/contract employees are to treat all clients and families, along with their property and possessions with respect at all times.
Service To Others: StoneBridge staff/contract employees are committed to serve the members of the communities in which we service.

Our Mission
"Using steppingstones to build bridges; closing the gaps within our communities through quality health services and education"
Services
Home care offers a wide range of health care services that can be delivered in a place of temporary or permanent residence used as an individual's home to assist with activities of daily living and homemaker activities. We will do our very best to match our clients with the best fitting caregiver that would help facilitate the best outcomes for those we serve. Each client participates in creating an individualized care plan to ensure we can deliver client-centered care and empower our clients maintain and/or regain as much independence as possible. Home care service costs may vary according to the client's individual needs. We are currently accepting NC Medicaid. Please contact us for hourly rates for private pay services.
***WE ARE CURRENTLY OFFERING FREE COVID TESTING***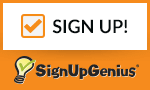 Reviews
Syreeta's passion for the health of vulnerable communities is palpable. She understands that healthy communities start with well prepared health care professionals and access to quality care. She has dedicated herself to providing a bridge between at risk populations and the excellent care they deserve. Stonebridge Community Partners is more than her vision, it is her provision of a service that is desperately needed in these unprecedented time
A Kirk